Particle Analysis for Design
ERPE researcher's Jin Ooi, Jin Sun and John Paul Morrissey have developed world-leading research in new disruptive particle analysis methods and technologies for powders, granules and pastes. Particle analytics technology quickens the preparation, visualisation and analysis of particle data, allowing customers to report and decide on the design of new systems or review their producing systems by utilising data science.
This research has led to:
Creation of the spin-out company Particle Analytics Ltd that developed, and commercialised under licence, new 'IOTA' software, delivering analytics to which the marketplace has never before had access. IOTA incorporated coarse-graining methods to transform highly intense data from particle-scale to bulk-industrial-scale, enabling a new understanding of complex particulate flow processes and industrial innovation. Particle Analytics Ltd has served diverse industries, delivering significant results to companies involved in analysing particle behaviour in systems.
Integration of the new Edinburgh Elasto-Plastic Adhesion (EEPA) numerical model for particle analysis into the globally-used software package EDEM® to simulate cohesive powders. The EEPA offers a solution for cohesive granular solids whose behaviour changes depend on the stresses experienced by the material beforehand. This model uses the stress history of the granular material, which helps to define its cohesive behaviour. The utilisation of this contact model is diverse from understanding machine-material interaction to giving insights into various advanced applications, including optimising the manufacture of pharmaceutical products.
Licencing of a new Uniaxial Powder Tester (UPT) to UK company Freeman Technology Ltd, now distributed widely in Europe, USA and Asia. This UPT is now used to provide a rapid, repeatable and accurate assessment of powder flowability for industrial powder handling applications worldwide.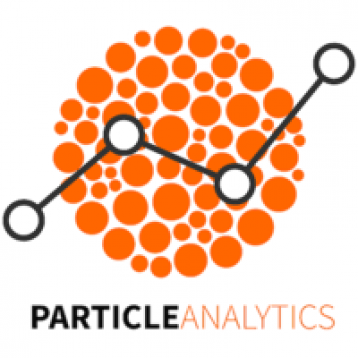 Particle Analytics Logo