Delivering fuel savings in heavy transport and construction sectors via Digital Displacement® technology
ERPE research by the University of Edinburgh staff led to the development of hydraulic digital displacement technology, which optimises fuel savings and operational capabilities. Specifically the technology can assist the heavy transport sectors to reduce emissions, which have typically been hard to tackle.
Through a partnership with Artemis Intelligent Power Ltd (Artemis), utilising the existing underpinning research findings by ERPE staff during the period 2000-2011, multiple engineering, business and environmental impacts have been achieved.
A world-first utilisation of the Digital Displacement® technology was achieved with major transport industry partners, for hybrid buses, diesel rail cars and rail passenger carriages.
The technology has led to fuel savings between 10% and 25% for rail and hybrid buses, with commensurate reductions in pollution and CO2 emissions.
In 2015, Artemis was awarded the prestigious Royal Academy of Engineering MacRobert Award, based on the Digital Displacement® technology underpinned by the ERPE research.
Digital Displacement® pumps were deployed in full-size 16 tonne construction excavators for the off-road market, resulting in fuel savings of 10-28%. Artemis growth was supported through a £22 million investment from the Advanced Propulsion Centre UK and world-leading hydraulics company Danfoss Power Systems, to establish a new UK manufacturing facility near Edinburgh. This led to growth in jobs, further inward investment, innovation and economic growth.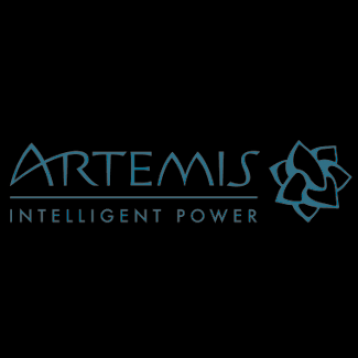 Artemis Intelligent Power